Yantian Service Team: held the fourth regular meeting of 2020-2021 and Baohengtong Enterprise learning exchange Meeting

▼
On November 29, 2020, the fourth regular meeting of Yantian Service Team of Shenzhen Lions Club for 2020-2021 and Baohengtong Enterprise Learning exchange Meeting was held in the conference room of Shenzhen Baohengtong Group Headquarters, Yong 'an Road, Yantian District. Shenzhen lion second deputy President of sm Peng Daojian, long-term step, yantian service captain Xue Weirong, the previous captain Tim cheung, first deputy captain Wang Xiaoliang, second deputy captain li-hua yi, vice captain Peng Jinchuan third, former captain Ding Hongzhe, Zou Ruitang, XiaoDeJun, picket Luo Jinrong, captain otto modersohn team members and other 20 people were present at the meeting. The meeting was chaired by Wang Xiaoliang.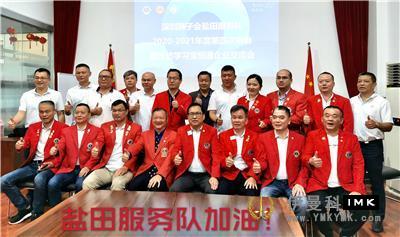 Senior Minister Lin Yanjun first explained the donation method and significance of the Hua Shi Award. Captain Xue wai-wing said that the donation aims to raise more service funds for district clubs and service teams, so as to help more people in need and support service teams to do better in their service projects. Peng Daojian, Xiao Dejun, Zou Ruitang, Ding Hongzhe, Zhang Hanning and other former captains of yantian Service team also shared the proportion of huashi award return. The lion friends at the meeting couldn't wait to respond and actively participated in the donation. During the regular meeting, they had already pledged 60 Chinese Lion awards.
Then, Xiao Dejun, the head of Shenzhen Baohengtong Group, shared the successful experience of how Baohengtong connects with the international market, how to improve the diversified business scope, and how to lead the enterprise staff to improve efficiency. Lion friends on the scene of Xiao Dejun lion brother's successful experience, full of harvest.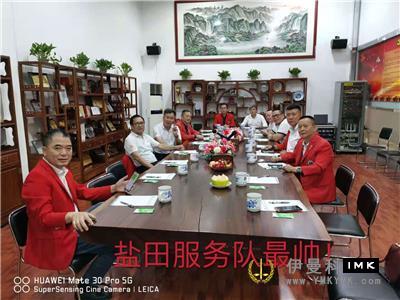 Autumn wind sweeping leaves, breeze blowing to cold, time in a hurry, in a blink of an eye, winter is coming! Sigh time, sigh with emotion, Thanksgiving life, in this season of love, in the journey of life, there are always a lot of good memories worth our careful collection, lingering aftertaste.
Article/photo Contributed by Yantian Service Team
▼

   Reminder    Flexible quality Options - start from scratch or adjust one of our designs to meet your needs. Expert Design Services - our friendly graphics specialists will create your vision with a custom proof. Fast Turnaround
   Contact us   
   All above product for your reference quality only ,Customize your logo Donot hesitate to inquiry   
   us : sales@ymkymk.com