Medal customization Factors affecting price -IMK Gift LAPEL PIN badge factory

▼
The symbolic significance of MEDALS is no longer limited to the honors of a single event. MEDALS are customized for many large enterprises and some on-site award awarding activities. What the medal represents is more than just meaning, soMedal customizationWhat factors will change the price of the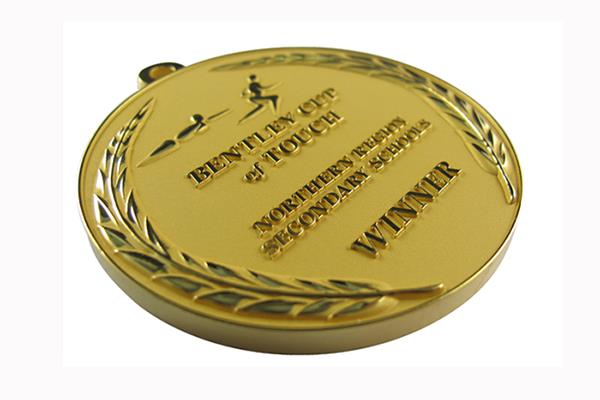 1. How much material is used
Generally speaking, gold and silver coins have sizes and specifications, generally 2mm thickness is more commonly used. Therefore, if the diameter is the same, it is not easy to make too thick. Although the overall price is rising, there will be time because the thickness of the size is not coordinated, but it will affect the beauty of the memorial gold and silver coins.
2. Processing costs
The processing cost generally depends on the quantity of the whole batch of goods, if the quantity is small, the processing process is complex and time-consuming, then the processing fee will be charged more, if the quantity is large and simple, then the processing fee will have a big discount.
3. Complexity of drawings
At present, there are many things that can help enterprises develop a set of design schemes. If it is too complex, a large number of processes need to be presented, such as whether there is relief, whether the convex sand mirror combination is used. In this way, the cost of the mold will increase. The cost of three-dimensional mold is twice as high as the cost of two-dimensional mold.
4. The complexity of the process
Complex process selection will also affect the custom price of silver coins. If you choose paint or color plate printing on the process, you may increase the cost of color plate. For customers with a small amount of money, you can choose or not to choose.
5. Size selection
Because some silver coin custom manufacturers usually use acrylic packaging boxes, and then open holes in the box, this requires us to choose a popular size when customizing gold and silver coins. If the size is not very standard, then you need to customize plastic boxes and boxes, so that the extra cost of mold, is also necessary
▼

   Reminder    Flexible quality Options - start from scratch or adjust one of our designs to meet your needs. Expert Design Services - our friendly graphics specialists will create your vision with a custom proof. Fast Turnaround
   Contact us   
   All above product for your reference quality only ,Customize your logo Donot hesitate to inquiry   
   us : sales@ymkymk.com