The difference between badge customization and medal customization -IMK Gift LAPEL PIN badge factory

▼
It belongs to one of the badges (MEDALS). It is mainly made by stamping, die-casting and biting plate technology. The surface of the badges can be electroplated, ancient gold, ancient silver, nickel and other electroplating effects. Its lines are simple and smooth, patterns are concave and convex and other characteristics can be used paint, enamel, printing and other surface color process to make the product more rich.Badge customizationThe most expensive, followed by bronze, zinc alloy and iron badges.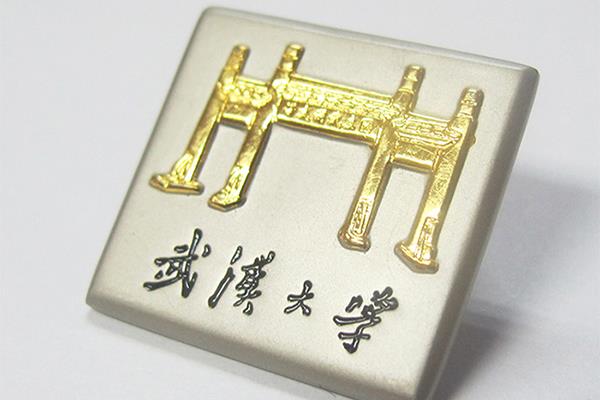 What are some common materials for metal badges? Metal badge customization is the use of copper, iron, zinc alloy or gold and silver and other metal materials, after a certain badge process. In recent years, the collection value of badges has become more and more prominent, especially badges and commemorative badges made of metal materials, which have become the mainstream of badge making at present. For example, enamel badges and imitation enamel badges in high-grade badges, as well as lacquer badges, and metal badges made of iron with relatively cheap prices. Refrigerator sticker manufacturers say that these are made by customers' badges.
Copper: Copper (including brass, red copper and red copper) is the preferred metal for making high-grade badges. Among them, red copper is used for making enamel badges, while brass and bronze are mainly used for making metal badges such as imitation enamel badges and lacquered badges. Copper is a relatively soft metal material, which is used to make metal badges. The metal badges produced are beautiful in appearance and of high quality. The thickness of the badges is generally 1.2mm, 1.5mm or 1.8mm, and the thickness of the commemorative badges is generally 3mm.
For more information, call IMK Gifts at 0086-769-81919693. Welcome to consult us.
▼

   Reminder    Flexible quality Options - start from scratch or adjust one of our designs to meet your needs. Expert Design Services - our friendly graphics specialists will create your vision with a custom proof. Fast Turnaround
   Contact us   
   All above product for your reference quality only ,Customize your logo Donot hesitate to inquiry   
   us : sales@ymkymk.com