Medal customization: gold, silver, nickel plating which is better? -IMK Gift LAPEL PIN badge factory

▼
inMedal customizationIn, a lot of guests will ask for the medal gold-plated, and gold-plated MEDALS are usually shiny, in addition, gold-plated MEDALS are also classy, and many people will often wonder whether it is plated real gold.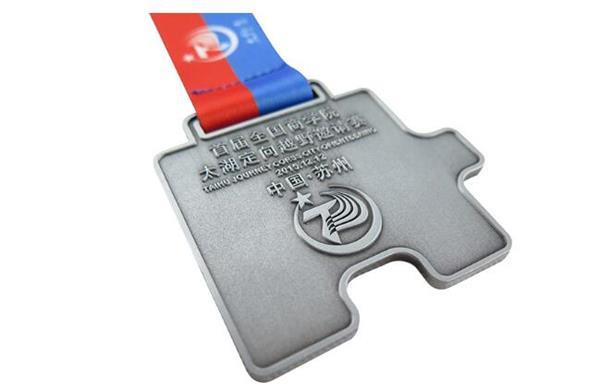 In fact, customized MEDALS can be plated with real gold. Electroplated real gold is usually divided into 18K gold, 20K gold and 24K gold. The effect of real gold will be better, the color is bright, the metal sense is strong, and the important thing is that it is not easy to be oxidized. But relatively speaking, the price is much higher, so most customers still choose imitation gold plating. In addition, it can also be divided into high gloss and dumb gold according to the gloss of the surface. High gloss is also called bright gold, and dumb gold is also called pearl gold. It's usually a little less shiny and metallic than real gold, but it's a good choice for a regular medal.
In the customization of MEDALS, there is also the process of silver plating, but electroplating is rarely used. This is because the nature of silver is relatively active, and it is very easy to oxidize and become gray and black, so its color effect is not particularly good. In addition, the price is very high, so silver plating is not a practical choice, so most medal customization prefer to use nickel plating to achieve the medal bright silver effect, and the use of nickel plating, the cost is relatively lower than silver plating, at the same time the characteristics are much more stable.
IMK gifts are professionalMedal customization manufacturer, whether you want to make gold plated medal, imitation gold plated medal, silver plated medal, nickel plated medal, we can do it all, as long as the price is acceptable to you! We are not a problem, welcome new and old customers to consult.
▼

   Reminder    Flexible quality Options - start from scratch or adjust one of our designs to meet your needs. Expert Design Services - our friendly graphics specialists will create your vision with a custom proof. Fast Turnaround
   Contact us   
   All above product for your reference quality only ,Customize your logo Donot hesitate to inquiry   
   us : sales@ymkymk.com