badge customization common accessories introduction -IMK Gift LAPEL PIN badge factory

▼
As the saying goes: a good horse with a good saddle, a beautiful exquisite badge how can be missing badge accessories. todayBadge customization manufacturerTake you to understand the common badge accessories in the process of badge production!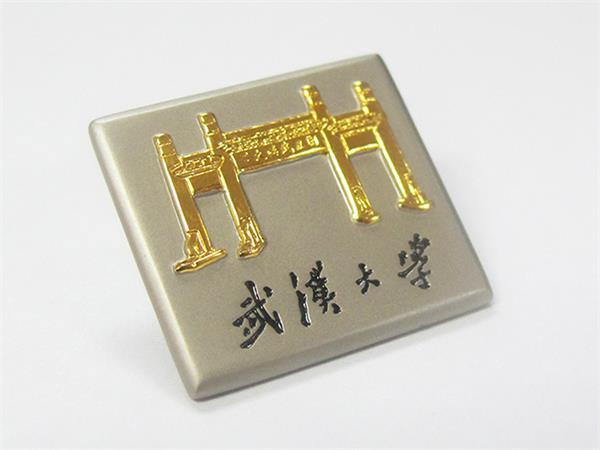 Safety pin: Safety pin is mainly used to make a larger badge, its advantage is to be more firm than the needle needle, bow buckle (cap), the common safety pin is long, using the method of liquid solder fixed on the back of the badge, according to the badge design change electroplating effect.
Spikes: Spikes are one of the common badge accessories used in conjunction with other badge accessories such as butterfly caps, bows, and high cards. Different badge uses can use different acupuncture needle, mainly 8mm, 10mm, 12mm, 14mm and other specifications, according to the badge design change plating effect. Usage: The head of the horse spikes sharp, wear only through the clothes, put on the butterfly cap and other accessories can be. Because of the small area at the bottom of the pin, it is not as strong as the safety pin. Like some printed badges, the pin is stuck on with strong glue.
Bow buckle: The bow buckle is used together with the horse stud. It is called the bow buckle because it looks like a butterfly with its wings open. It can fix the badge by sticking the horse stud and the plating effect can be changed according to the badge design. Usage: After the badge with spikes is worn through the clothes, open the two circlip springs of the bow buckle and put the spikes on the buckle.
Butterfly cap: Butterfly cap and bow buckle, is used to fix the badge thorns, butterfly cap made of environmentally friendly plastic or rubber, wear will not cause harm to the skin, the common butterfly cap has two colors: black and yellow. Usage: Same as bow buckle.
IMK Gifts offers professionalBadge customization, badge production services, including enterprise badges, chamber of commerce badges, cartoon badges, school badges, alumni badges and so on, welcome to consult.
▼

   Reminder    Flexible quality Options - start from scratch or adjust one of our designs to meet your needs. Expert Design Services - our friendly graphics specialists will create your vision with a custom proof. Fast Turnaround
   Contact us   
   All above product for your reference quality only ,Customize your logo Donot hesitate to inquiry   
   us : sales@ymkymk.com