Five processes about badge customization -IMK Gift LAPEL PIN badge factory

▼
Badge customizationThe process of: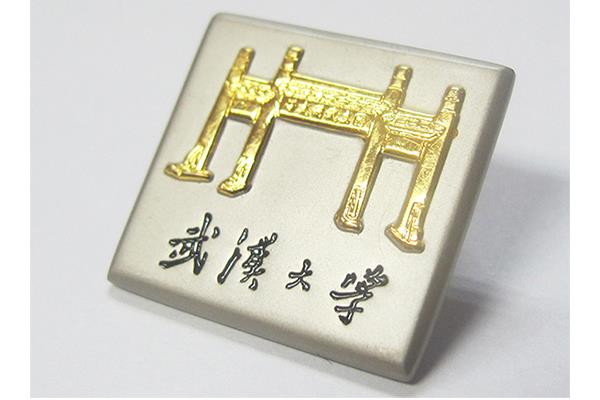 1. Determine the raw materials of commemorative coins to be customized
Generally speaking, when customizing commemorative coins, there are a lot of materials available for you to choose. You can choose customized pure gold, pure silver, pure copper, silver inlaid gold, gold inlaid jade, gold inlaid colorful treasure, silver inlaid colorful treasure, alloy, gold plated silver and so on.
But in these raw materials, although the price of gold is expensive, but the value of the collection is good. Sterling silver is the second, its price is cheaper than gold, so there are more sterling silver raw materials to choose when commemorative coins are customized, or you can also choose the collocation of silver and gold. Secondly, slightly worse is brass, alloy raw materials, but generally used as commemorative coins less.
2. Make clear the use scenario of commemorative coins
The customization of commemorative coins will be closely related to its use occasions. It should be determined in advance whether it is used in the company's anniversary celebration, the enterprise recognition conference, the large commercial activities as gifts, the mutual gifts between relatives and friends, or the birthday gifts and so on.
3. Design the appearance of the commemorative coin
Customized commemorative coins have a variety of different shapes to choose from. Now circular commemorative coins are widely used, while oval, rectangular, strip and special-shaped commemorative coins are relatively few in the market. However, no matter what kind of shape commemorative coins you need, Jiuyinfang enterprise can customize gold and silver.
In these several shapes, the circular face of the commemorative coin represents a head and a tail, which is round and full. Rectangular commemorative coin on behalf of long long, often ancient gen. Special commemorative coins are mainly customized according to demand.
4. Determine the pictures and texts to be engraved on the commemorative coins
Because the types of customized commemorative coins can generally be divided into three types: anniversary celebration, large conference commemoration, large activities, so the main basis for its use needs and different use scenarios to determine the content of the text. Moreover, the selection of pictures, corporate logo buildings, mascots, years or zodiac pictures, etc. The following are the company name, LOGO, year, gram weight of the commemorative coin and the purity of the raw material.
5. Define the customization process of commemorative coins
For the customized commemorative coin, its detailed manufacturing process is generally: flat surface mirror, anti-sandblasting, sandblasting frost, special-shaped, rolling word, continuous oblique wire teeth, bimetal, invisible carving, colorful, electroplating, laser holography, billet cake deep corrosion, high relief, infinity, imitation, concave engraving, thickening coin, circular punching coin, miniature carving, Mosaic and other processes
For more information, please call our IMK Gifts hotline at 0086-769-81919693. IMK is committed to providing customers with one-stop customization services, from creative design to manufacturing, to provide you with badges, MEDALS and other products customization with deeply involved service mode. Welcome to consult us.
▼

   Reminder    Flexible quality Options - start from scratch or adjust one of our designs to meet your needs. Expert Design Services - our friendly graphics specialists will create your vision with a custom proof. Fast Turnaround
   Contact us   
   All above product for your reference quality only ,Customize your logo Donot hesitate to inquiry   
   us : sales@ymkymk.com