Custom badge manufacturing process -IMK gift LAPEL PIN badge factory

▼
Different kinds of badges represent different meanings. For example, the school emblem is the symbol of a school, which can be used to reflect the school spirit, regulate the behavior of students, improve the visibility of the school and so on. Cartoon badge, for example, can attract fans or followers, improve the popularity of cartoon animation, cultural film and television works, IP copyright service providers, etc. Therefore, badge is the embodiment of a spiritual outlook, invisible wearing Zhe medal, more pride and responsibility. So how are badges made? So let's look at that todayBadge customizationAfter the badge making process.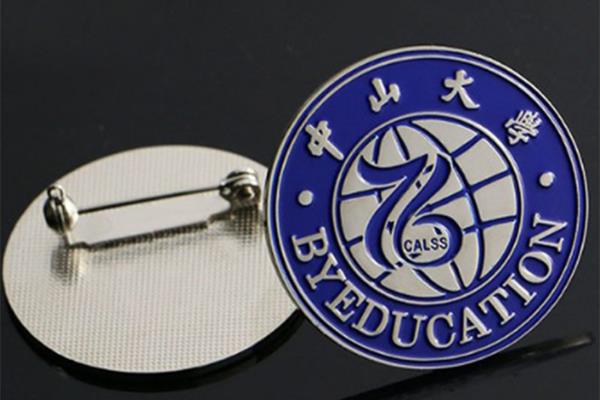 1. Make a badge mold. The manuscript designed in the computer is imported into the engraving machine program and the knife path is compiled to carve the mold. In the engraving process, attention should be paid to the thickness of the knife grain. After engraving, the mold is compared according to the drawing. Finally, the mold is heat treated to strengthen the hardness and durability of the mold.
2. Suppress. The frequently heat treated mold is installed on the press table, and the pattern is transferred to the copper sheet or iron sheet and other different badge making materials.
3. Blanking. Using the pre-made knife die, the product according to its shape, with a punch to wash the product down.
4. Polish. Put the products flushed off the die into the polishing machine to polish, remove the burr of stamping and improve the finish of the products.
5. Solder accessories for badges. Solder the back of the product to the badge standard fitting or customer required fitting.
The above briefly describes the more important several processes in the process of badge production. Badge customization needs to go through layers of technology, so that the most perfect crafts can be presented to you. The significance of the badge is great, so after the badge, it is necessary to properly keep the badge. Welcome to consult our IMK gifts, IMK gifts have a modern factory, skilled in various badge customization, medal customization and so on.
▼

   Reminder    Flexible quality Options - start from scratch or adjust one of our designs to meet your needs. Expert Design Services - our friendly graphics specialists will create your vision with a custom proof. Fast Turnaround
   Contact us   
   All above product for your reference quality only ,Customize your logo Donot hesitate to inquiry   
   us : sales@ymkymk.com